Enjoy your time, we'll take care of your laundry
The best laundry service in Bordeaux
We pick up your laundry and deliver it back, freshly washed, dried and folded
Quality washing | Delivery within 6h | Safe payment
Book online or by WhatsApp and fully customize your order (delivery time, washing temperature, etc.)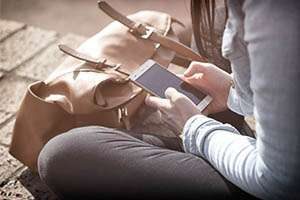 Pack your laundry in a bag, one of our professional deliverers will come to pick it up, directly at your hotel or Bnb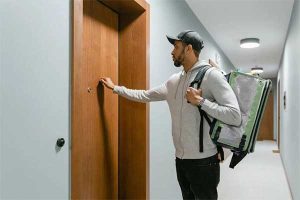 And that's it! You have nothing more to do. Once your laundry is ready, we deliver it back to your home, washed, dried and folded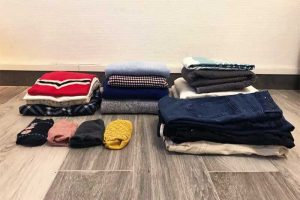 Your time is too precious to be spent in a laundromat
Why choose our laundry service in Bordeaux?
Be smart and enjoy your time, opting for the best laundry service

Each order is treated individually, allowing our customers to fully personalize their order and to be sure it won't be mixed up with someone else's laundry.

In a hurry? Take advantage of an Express service: you can have your laundry picked up and delivered back, ready to use, within the same day!

We have more than 6 years of professional experience in home laundry services, for both individuals and professionals.
Our commitments for the planet
We are fully aware of the environmental issues our generation and the next to come have to face. This is why Comptoir de la Laverie has commited to develop an at-home laundry service that is both qualitative and eco-friendly. 
For instance, among many commitments we have made, we decided to reduce our carbon footprint by delivering solely by electric bikes. Also, we use eco-friendly detergents. These soaps are made from plant-based raw materials. Eventually, we carry the laundry within reusable bags only. 
If you want to learn more about our commitments for the planet, feel free to read our eco-friendly chart.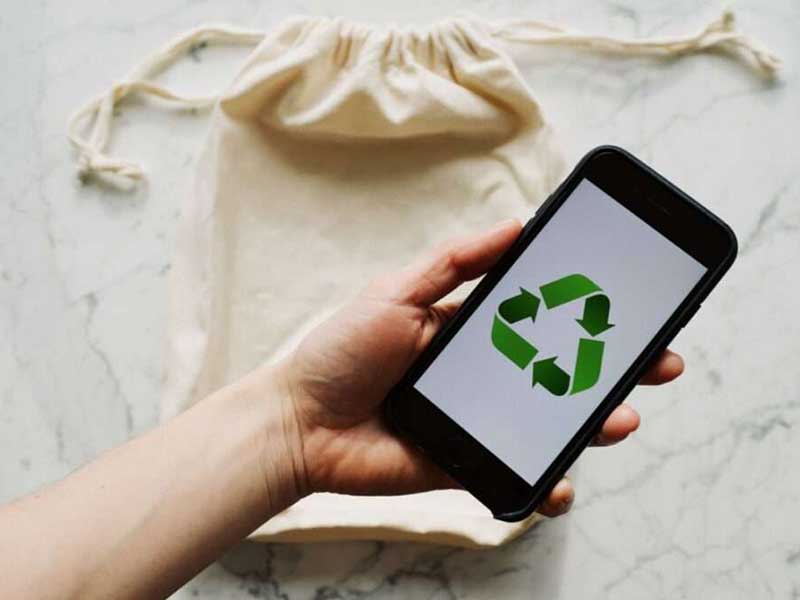 The press talks about our laundry service
Everything from beginning to end went smoothly. The service was excellent (extremely clean and neatly folded clothes), and the staff were friendly. Fantastic service!
Friendly, fast response time, pick up and drop off at our hotel - all in one day. Easy call in English. Fantastic experience, great relief for our family.
The benefit of using this type of laundry service is that you don't have to wait for hours at the laundromat.
Excellent way to get laundry done quickly and conveniently (pick up and delivery). All of our laundry was nicely done.
The history of Comptoir de la laverie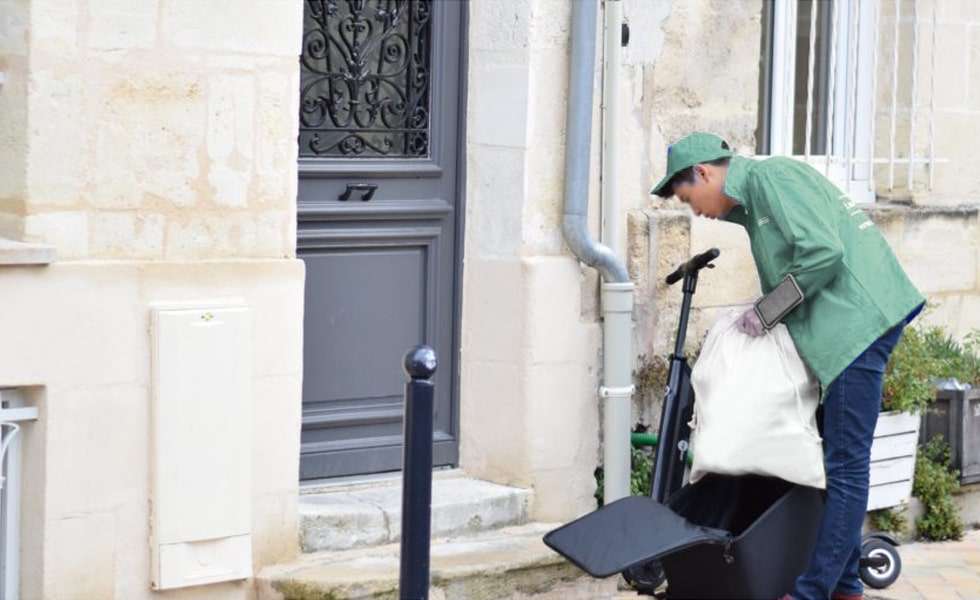 In 2017 already, we realized that many of you don't enjoy spendind time doing the laundry chores, whether you do it at home or you go to a laundromat. From thos, we have decided to create a special laundry service : Laverie Privée. 
Our service has encountered a strong success in Paris, helping as well as tourists as professionals to do their laundry. 
Following up on the Laverie Privée's professional venture, Comptoir de la laverie aims to offer an at-home laundry service to the travelers to Bordeaux. The concept is quite easy : our customers just need to place an order to have a professional deliverer coming to their place and collect their laundry. Their bag are brought back within 24h, their laundry washed, dried and folded. And to make it easier, the pricing is made per kilogram of laundry, therefore there's no need to count your items!