How does It Works- Laundry At home
Step 1 - Place your laundry order online
You can either place an order online or by phone and fully customize it (delivery time, washing temperature, etc.)
Step 2 - laundry by weight
Pack your laundry in a bag so that our delivery man can collect it directly from your hotel or Bnb.
Step 3 - laundry treatment
Enjoy your time. Your laundry is in good hands. We wash it, dry it, fold it to bring it back to you, fresh, clean and ready to be worn.
Step 4 - laundry delivery
A deliverer returns your order to the address you have indicated. All you have to do is pay. Your laundry is ready to be stored, directly in your wardrobe!
Your laundry is washed, dried, folded and delivered within 6h
FAQ - Frequently Asked Questions
What type of laundry can I give you to wash
We wash all the laundry that goes in the washing machine and the dryer. It can be clothes, underwear, bed linen, duvets… To find out if your clothes are machine washable, you can refer to the labels of your clothes.
No, ironing is  only available as a paying option. However, it is not always needed : for say, we dry your laundry in professional dryers and fold it immediately afterwards. As a result, everyday clothes come up unwrickled and generally do not need to be ironed.
How can I find out the weight of my laundry bag?
To give you an idea, a shopping bag filled with laundry weighs an average of 6kg. If you have a bathroom scale, you can weigh your laundry bag to find out its exact weight. In any case, we weigh your laundry during each collection using a professional scale.
Is my laundry washed with other people's one?
Not at all! It is our commitment to treat each order individually. Unlike any industrial laundry, we take care of each customer personally. So there is no risk for your laundry to get mixed up with the one of another customer. This process also allows you to fully personalize your order!
Do you offer to detach the clothing?
Unlike a dry cleaner, we solely provide a classic machine wash service. Our service therefore does not include stain removal. The detergent used for machine must allow you to properly wash your clothes. However, if too important, some stains may remain. 
In What kind of container can I pack my laundry In?
We advise our customers to put their laundry in a shopping bag, or even better, within a closing bag. Once your laundry is washed, we put it back in a bag that you have previously entrusted us with.
Can you come up to my floor. How much does it cost ?
Yes of course! We collect your laundry directly at your door. In order to make your life easier, our delivery men come directly to your home to collect your laundry, whatever your floor is, and this won't cost you any extra fee.
If I place an order, can it be done within the same day?
To ensure the availability of our deliverers, we strongly recommend you to place an order at least the day before. This allows us to organize ourselves and offer you a quality service.
How it works ? Laundry in Bordeaux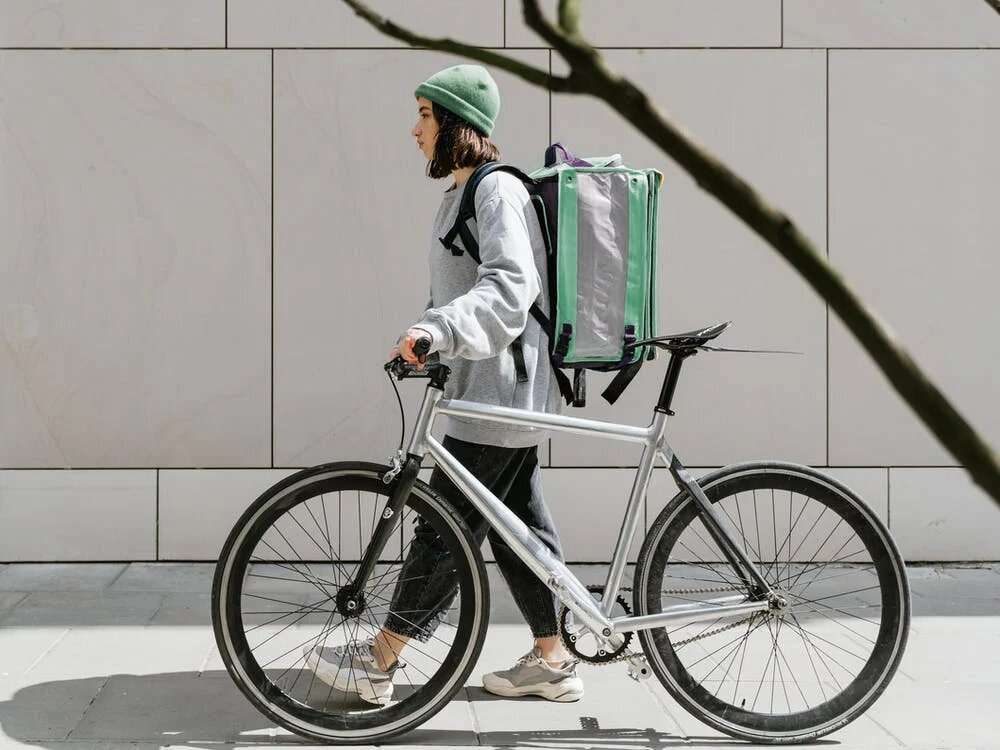 Thanks to the Laundry Counter's services, if you live in Bordeaux, you don't need to go to the laundromat and carry out your heavy bags anymore! 
We want our service to be practical and easy to use.  It takes you a few seconds only to place your order by phone or email.  
Our customer service staff will take care of your order ( pick-up date, address, amount of laundry, washing temperature). Then there is nothing more to do. We collect your laundry at your home in Bordeaux and we deliver it to you washed, dried and folded within 24 hours.
The concept is based on the Laverie Privee service.