Contact us - Laundry service in Bordeaux
Would you like to know more about our laundry service? Do you have a question or would like to request a quote? Contact us, we will be happy to answer you! Our customer service is available from Monday to Saturday, from 9 a.m. to 9 p.m.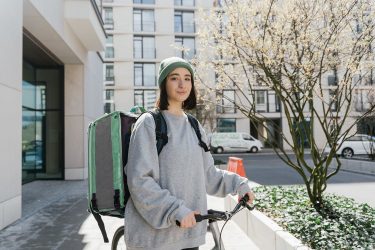 If we have decided to start the Laundry Counter's venture, it would be to meet the needs of many people in Bordeaux: getting rid of their laundry chores. This is why we wish to provide a genuine service by putting people at the heart of the process.
By placing an order with us, you will not be just another customer, but a unique one! In order to offer you a personalized experience, our customer service is at your disposal from Monday to Saturday. You can contact them by email, phone call or text message, according to your preference.
Comptoir de la Laverie, the Laundry Counter, is the home laundry service in Bordeaux tha you need. In a few clicks you can ask for a deliverer to come directly to your home to pick up your bag of dirty laundry. He will then bring it back to you washed, dried and folded. Then all you have to do is store your laundry in your closet.  We offer you several options according to your needs: express delivery, ironing, softener… To allow you to pay the right price, we offer a pricing per kilo. You are charged according to the actual weight of the laundry we wash. A question about the laundry? Please contact us!
If you wish to place an order, do not hesitate to call or text us at +33 6 19 04 71 91.